SCHEDULE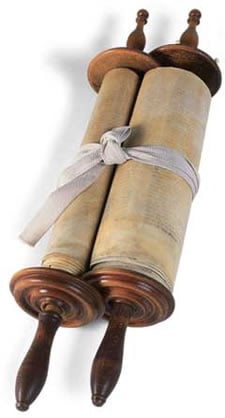 Friday Night Prayer: Mincha and Mariv at Candle Lighting Time (Click Here for Shabbat Times)

Shabbat Morning:
Shacharit 9:30 am
Followed by a  gourmet kiddush.  Enjoy the Rebbitzin's Cholent and a host of other fine Shabbat Delicacies.
Shabat Afternoon: Mincha and Mariv at Candle Lighting Time (Click Here for Shabbat Times)
Sunday: 9:00 am

Mondays - Friday: 8:00 am
(weekday shacharis, always open to pray, but call to confirm there is a minyan. All other times there is a guaranteed Minyan
Address:
17555 Atlantic Blvd.  CU1
Sunny Isles Beach, FL 33160
 
Direction:
It is on the ground floor of the King David. You may enter through the main entrance of the building or go directly to the synagogue by our exclusive entrance on the South side of the building on 175th street (which is immediately behind the Aurora construction located at North West of Collins Ave. (A1A) and 175th Street)
For Driving Directions, click below

Map and Directions
Everyone is welcome!
No membership required!
No background necessary!
English/Russian/Spanish prayer books available.
Our Synagogue attracts community members from diverse backgrounds. Participants are not judged by their ability to take part, nor by their religious knowledge.
All services are warm, relaxing, and easy to follow. Friday night  & Shabbat morning services enjoy a great spirit and communal participation.
When you enter our synagogue, you will be greeted with a warm welcome, encouragement and support. Participants are actively engaged in the services, which are meaningful and inspirational.
Why Should I Go To Synagogue????
Well.......
1. Avoid riding in automobiles because they are responsible for 20 percent of all fatal accidents.

2. Do not stay at home because 17 percent of all accidents occur in the home.

3. Avoid walking on streets or sidewalks because 14 percent of all accidents occur to pedestrians.

4. Avoid traveling by air, rail, or water because 16 percent of all accidents involve these forms of transportation.

5. Of the remaining 33 percent, 32 percent of all deaths occur in hospitals. Above all else avoid hospitals.

You will be pleased to learn that only 0.001 percent of all deaths occur in worship services in a synagogue, and these are usually related to previous physical disorders.

Therefore logic tells us that the safest place for you to be at any given point in time is at Shabbat or Holiday services.
Torah Study is even safer. The number of deaths during Torah Study is too small to register.

For safety's sake, go to Shabbat services, and attend Torah Study.

It could save your life!